— Webinar Recording —
Concept Accelerator

TM



A New Approach to Rapid Concept Development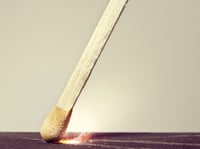 With the pressure to innovate ever increasing, you need to get at winning concepts faster and smarter. Watch this recorded webinar and discover how to accelerate your concept development. Through two case studies you'll learn how to:
Screen and optimize multiple concepts
Predict concept potential
Understand what works and doesn't so you can better express ideas
Get results faster - Parallel and remove steps in the concept process
Blend qual & quant techniques, plus integrate (or incorporate) mobile and user-generated video content, for immediate in the moment response
Fill out the form to access the recorded webinar.
Want more? Contact us now for an in-person or over the phone presentation for you or your team.