— NEW eBook! —
Clean Labels
in a Transparent World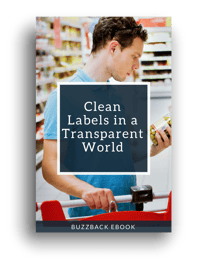 Today's consumers demand more. They want transparency and authenticity from brands, resulting in a big push for 'clean label' and 'natural'. From food, to household items, to personal care, shoppers want to know what's in the product before it goes 'in', 'on' or 'near' them.
This new eBook uncovers how familiar consumers really are with Clean Label and what the term means to them, how important it is across different categories (with a deep dive into Food and Personal Care) and how Clean Label impacts purchase decisions.
Want more? Contact us now for an in-person or over the phone presentation for you or your team.